YMCA Celebrates Ontario-Federal Child Care Agreement
28-03-2022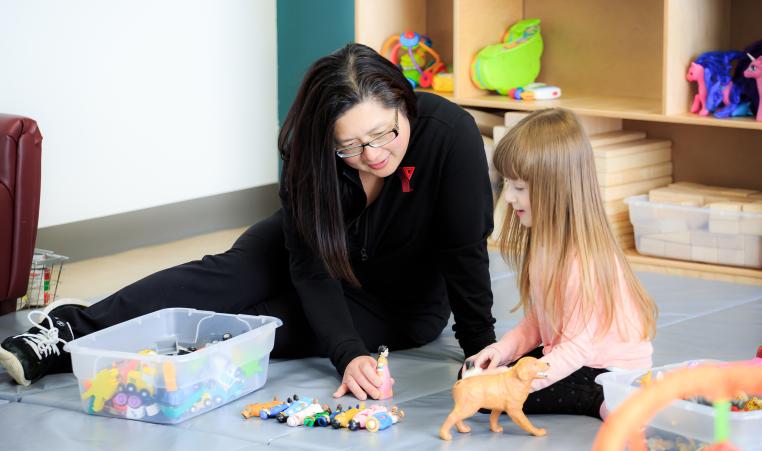 Region's Largest not-for-profit child care provider committed to doing its part to increase access to affordable, inclusive, high-quality licensed child care
Hamilton – March 28, 2022 – The YMCA of Hamilton|Burlington|Brantford is welcoming today's historic news of a federal-provincial child care agreement. The region's largest licensed child care provider is thrilled to see that a long-awaited decision has been reached. Child Care is essential to families, the economy, and the collective prosperity of communities.
Child care is a critical component of community infrastructure enabling families – and women in particular – to enter and re-enter the workforce, while providing young learners with quality programming.
"The pandemic has illustrated the essential relationship between access to affordable, high-quality child care and supporting working families," says Manny Figueiredo, President and CEO, YMCA of Hamilton|Burlington|Brantford. "We are delighted to see a Ontario-Federal child care agreement focussed on improving access to high-quality, licensed child care for families in Ontario. Reducing fees for caregivers, increasing the number of licensed child care spaces, and developing a workforce strategy for child care educators are all critical table stakes to improve affordability, quality and access and, create piece of mind for families. There is clear evidence that access to child care services improves educational and economic outcomes for our communities."
The Y applauds the inclusion of targeted strategies to support recruitment, retention, recognition of educators in the agreement. Skilled, experienced and committed child care educators are the backbone of the child care system. The Y employs about 500 educators in the Hamilton, Burlington and Brantford area and is part of over 7,000 educators across Ontario. The charity is committed to doing its part to increase accessibility for families.
Access to licensed, high-quality child care gives parents, and women in particular, a choice to enter or return to the workforce knowing that their children will be in enriching, nurturing and safe child care environments. High-quality child care programs also ensure that children gain from stimulating learning experiences, that contribute to healthy early childhood development while improving school readiness and lifelong employment outcomes.
The YMCA of Hamilton|Burlington|Brantford is dedicated to helping people of all ages and stages reach their full potential. For more information on child care services and other ways the YMCA helps people in our communities, please visit ymcahbb.ca.