Creating a Will shouldn't have to be complicated. Planning your family's future today will give you peace of mind tomorrow.
No matter your age or life stage, creating a Will allows you to leave a legacy to protect loved ones and support causes you cherish. You can leave a legacy of hope, helping support our community for generations to come. 
The YMCA of Hamilton|Burlington|Brantford has partnered with Willfora, a free resource to help make creating or updating a Will easier than ever. Willfora allows you to create a legal Will online in 20 minutes or less, at no cost to you.
The confidential, secure Will-writing platform makes it easy to create a legally binding Will or allow you to update your Will from home and gives you the option to support causes that are important to you. This way, you can show your care for those you love, while helping the YMCA build vibrant healthy communities for years to come. That's a great legacy to leave.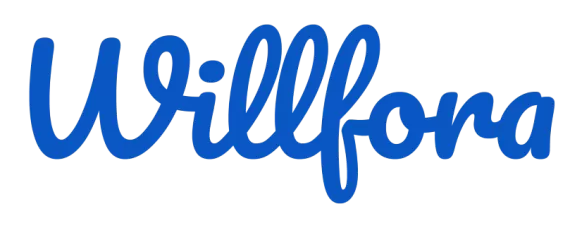 Donor Spotlight
Ralph & Eileen Connor
"It's a gift for the kids," Ralph Connor had said as he handed a cheque to the YMCA for $200,000 to be invested in the YMCA Endowment Fund. "We want to see them benefit from the YMCA as much as we have."
That generous gift was invested 18 years ago and became the seed for the legacy gift that Ralph and Eileen would leave years later after nearly eighty decades of YMCA involvement.
Who can leave a gift in their Will?
Leaving a gift in your Will isn't just for those who are wealthy. Anyone who cares deeply about a cause can leave a gift in their Will. If you believe that all children deserve opportunities to access sports and recreation programs, experience camping adventures, and be influenced by positive role models, then you might consider giving a gift to the YMCA of Hamilton|BUrlington|Brantford in your will.
How will the YMCA use my gift?
The YMCA respects the wishes of all who support the YMCA with their generous gifts and donation. If you wish to support a specific program, we will honour your directions and allocate your gift towards that program.
Supporting the YMCA is part of your legacy and we are here to partner with you on that vision. Gifts that are not specifically earmarked for a program will be invested in the YMCA Endowment Fund to sustain the YMCAs in our community for years to come and help manage the urgent needs that arise in our facilities, programs and services. All gifts are welcome. 
How do I leave a gift to charity and provide for my loved ones?
A type of gift called a residual gift is a great option to make sure your estate meets your needs. Think of your estate like a pie you can divide. You can leave a slice to each of your children, a slice to your grandchildren and a slice to a charitable organization, like the YMCA.
The truth is, when you pass, your estate is likely to receive a hefty tax bill. A charitable gift in your Will can reduce the taxes owed, and in some cases even eliminate them, leaving the same amount of money to heirs. If you would like to discuss more, please contact Joshua Austin at joshua.austin@ymcahbb.ca.
What other types of gifts can I leave in my Will?
By donating assets other than cash, you can easily save capital gains and estate taxes and can make a bigger impact than you ever thought possible. Examples of other types of gifts you can leave are stocks and securities, life insurance, RRSPs or RRIFs, Annuities and more.
Why should I let the YMCA know I have left a gift?
Sharing this information with us means we can ensure your specific requests can be fulfilled and appreciate and thank you for this future gift during your life.
Who is Willfora and why is the YMCA partnering with them?
Willfora is an online service, which allows anyone to create or update their Will in a secure and simple format. Willfora was created to prompt Canadians to consider leaving a charitable gift to a cause that's important to them, while potentially creating savings in lawyer's fees. Willfora and the YMCA are partnering to offer complementary Will creating and unlimited updates.
We encourage you to speak to your financial advisor and family today.