Lifeguarding Builds Leaders
08-04-2022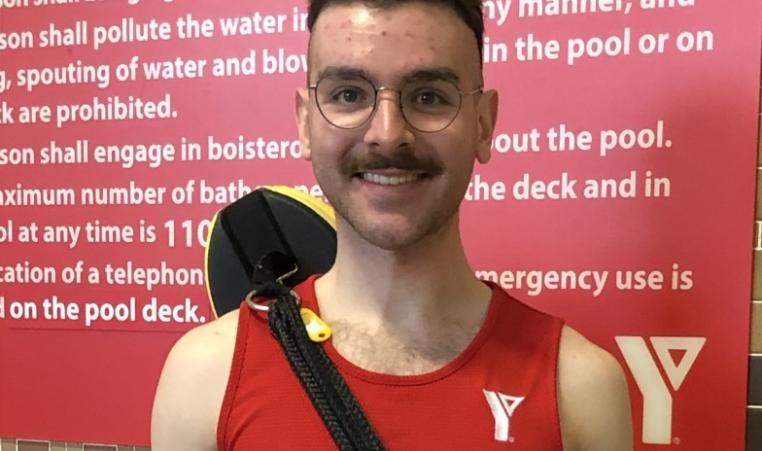 Meet Daniil, a part-time lifeguard at the Hamilton Downtown Family YMCA. Apart from working at the Y, Daniil is a full-time McMaster University student, studying at the Michael G. DeGroote School of Medicine.
While lifeguarding, Daniil has acquired many skills that have contributed towards his medical studies such as teamwork, problem solving, communication and leadership. "The skills I continue to develop as a lifeguard are very transferable into my overall career path" says Danill. "This has been noted by my colleagues in medicine as well as medical school interviewers".
Daniil describes lifeguarding at the Y to be "quite rewarding" and has granted him the opportunity to build connections with the local community. Daniil recommends lifeguarding at the YMCA to anyone who is interested in building their fundamental leadership skills or pursuing a career in healthcare.

Lifeguards are an integral part of the YMCA team and our community. At the Y, lifeguards receive competitive wages, premiums for daytime shifts and swim lesson instruction hours, as well as a complimentary YMCA Membership. Full-time and part-time roles are available.