Announcement: Shawn McKillop, VP, Communications & Digital Transformation
13-06-2023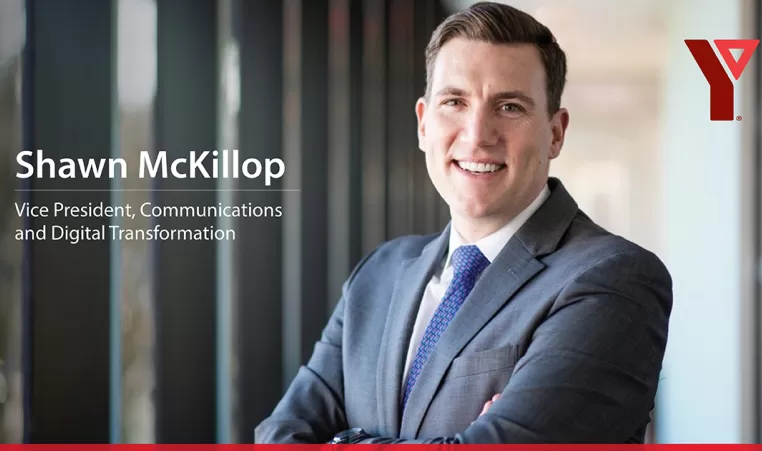 Announcement:
Shawn McKillop, APR
Vice President, Communications and Digital Transformation
The YMCA of Hamilton|Burlington|Brantford is pleased to announce the appointment of Shawn McKillop, incoming Vice President of Communications and Digital Transformation effective August 8, 2023. In this role, Shawn will provide executive leadership to the Marketing and Communications, Digital Transformation and Government Relations strategies and positioning of the YMCA as we head into a new strategic plan.
Shawn joins us from the Hamilton-Wentworth District School Board (HWDSB) where he is currently Manager, Communications and Community Engagement. He brings to the YMCA extensive experience in strategic marketing and communications, issues management, government policy and strategic counsel, as well as a deep understanding of needs and opportunities within our communities, especially those concerning young people.
Prior to working in education, Shawn supported Members of Provincial Parliament and Cabinet Ministers including the Minister of Labour, the Minister of Community and Social Services, and the Minister Responsible for Women's Issues. It was in his role as communications advisor to the Minister of Education that he developed a passion for education. In 2007, he moved into school public relations at HWDSB. In 2010, he became manager of communications at the Grand Erie District School Board and returned to HWDSB in 2017 as the Manager of Communications and Community Engagement.
Shawn is excited to join the YMCA team and work at the intersection of education, community services and health promotion across the region. 
Shawn resides in Burlington with his wife and son, where his son is a participant in YMCA School Age Child Care.