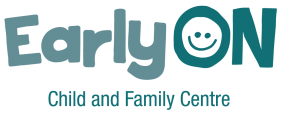 Free, high-quality drop-in programs for families.
EarlyON centres offer free, high-quality drop-in programs for families and children from birth to 6 years old. You can learn and play with your child, meet people and get advice from early childhood professionals.
These centres offer safe and welcoming environments open to all families across Hamilton, with qualified professionals and quality programs. Families and caregivers can find support, advice, make personal connections and access a network of resources.
HOURS: James Street EarlyON Centre is open Mondays and Wednesdays with two blocks available for registration: 9:00am - 10:45am and 11:15am - 1:00pm.
Gourley Park EarlyON Centre is open every Friday from 9:00am - 12:30pm.
UPDATE: Westwood EarlyON Centre will reopen on May 3rd, 2022. Hours will be Tuesdays and Thursdays from 8:45 am - 12:45 pm.

Infant Massage classes will be offered at James Street EARLYON Centre on Wednesdays from 9:30am - 10:30am, beginning May 11th- June 8th.
Masks are required for all children 3+ and Adults for our door and registration is required.
Virtual Programming
EarlyON Centres currently offers a variety of virtual programs for families. Virtual programming includes live events such as story, music and gathering times, as well as videos and activities that families can do at home with their children. Programs focus on creativity, bonding, socialization and exploration.
In-Person Activities
All EarlyON programs are required to have families reserve and/or register in advance of participating in programs and services. 
Additional Programming
Storytime with ASL
Join us for a virtual ASL story time every Thursday at 11:00am - 11:30am.
Telling Tales
Join author, Reina Singh, for her presentation of My Heart Beats on Wednesday December 15, 2021 from 10:00am - 10:30am.