YMCA Wanakita 70th Anniversary
20-05-2022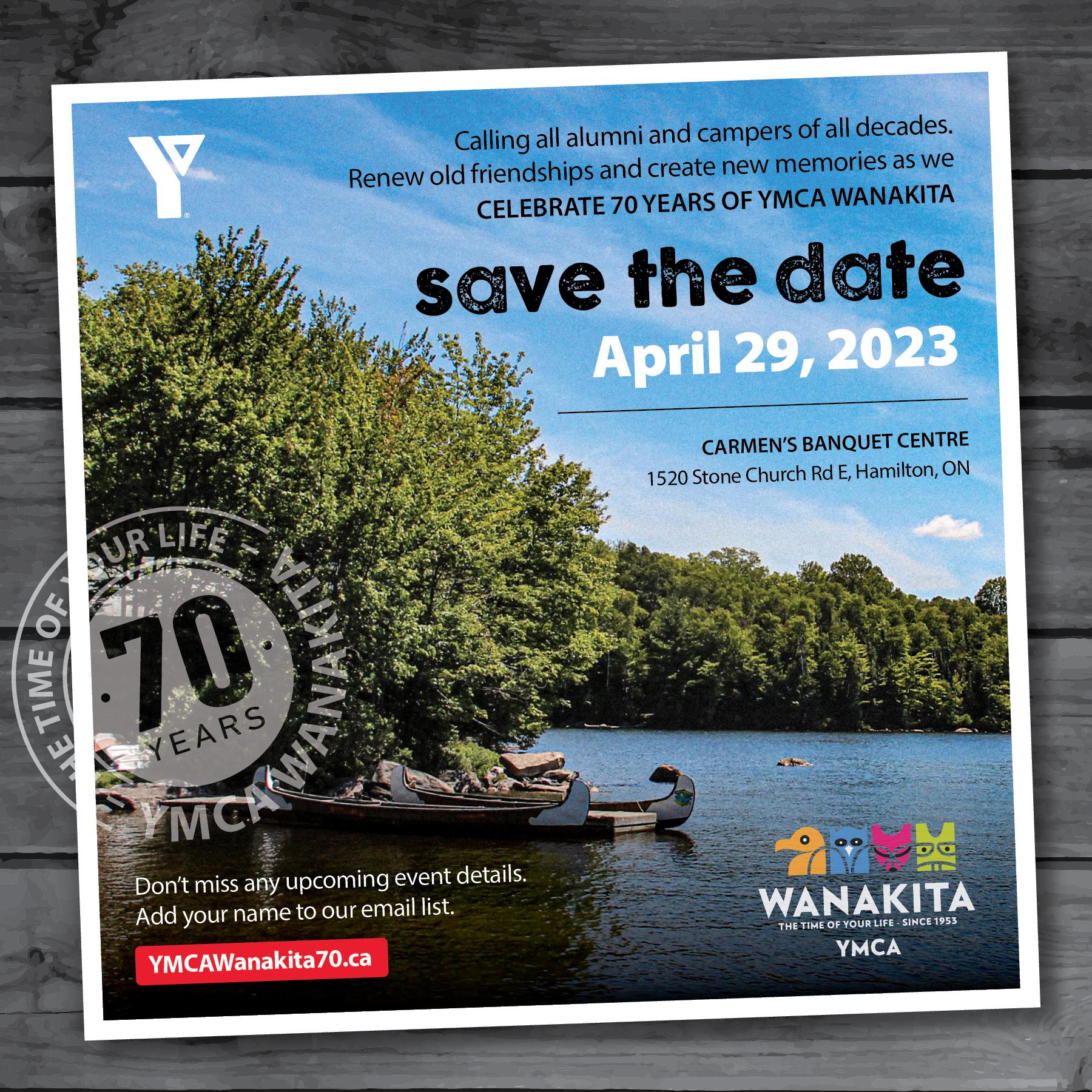 Save the Date!
In 2023, we're celebrating all that YMCA Wanakita has meant to the tens of thousands of camp alumni with a huge 70th Anniversary Reunion.
Save the Date!
April 29, 2023
Carmen's Banquet Centre, Hamilton
Details of this exciting celebration will be shared in the Winter. Don't miss out on all of the details, by joining our Alumni Mailing List today.
Carmen's Banquet Centre
1520 Stone Church Road East, Hamilton, ON, L8W 3P9
Event Details
Apr 29, 4:00 pm - Apr 29, 4:30 pm
2023-04-29 16:00:00 2023-04-29 16:30:00 America/Toronto YMCA Wanakita 70th Anniversary Save the Date! In 2023, we're celebrating all that YMCA Wanakita has meant to the tens of thousands of camp alumni with a huge 70th Anniversary Reunion. Save the Date! April 29, 2023 Carmen's Banquet Centre, Hamilton Details of this exciting celebration will be shared in the Winter. ... Carmen's Banquet Centre Carmen's Banquet Centre
Contact Information